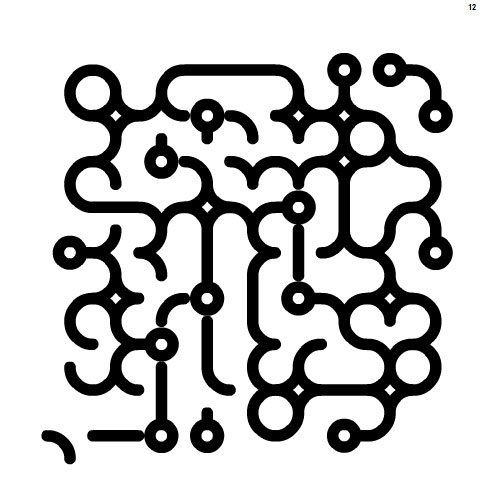 Loops of Zen!
Dr. Arend Hinze and Chris Adami have put together a puzzle-solving trilogy of chaotic loops and circles. Loosely based on a tradition of the East-a philosophical branch of Buddhism-Namely Zen. The belief that revelation comes from deep down inside as opposed to any outward means(a.k.a. religious text). The term also cannotes the idea of relaxing or meditating. Which is more likely what they had in mind.
One element that stands out is the mindscaping Classical music which has that tendency to tame the nerves. The logic flows naturally from one cue to the next. Yet as you advance unto higher stages, your mind will surly get twisted by a few frustrating thorns. But not to worry, rocket science is not required.
Overall, the large and district picture quality in addition to the serene background music and addicting geometric puzzle-solving make "Loops of Zen" a must-have for strategy lovers!


---------------------------------------------------------------------------


Like what you've just read? Then why not keep up to date and
Subscribe Now
to get reviews like these delivered right to your inbox!