Star Fox(SNES)
The Star Fox was the first 3D game to be on a home console system. Released in 1993 for the Super Nintendo Entertainment System. Behold! True 3D-gaming has introduced itself to a T.V. near you! To see a loose rendition online, Click Here!
Star Fox 64
My favorite of them all! "I won't let you get away from me!" and "We're entering Cornelia City" are still stuck in my head to this day.;)
Star Fox Adventures(Gamecube)
I never played this one. But heard a lot of complaints on it not conforming to the original storyline. Because of that, Nintendo launched another one called "Star Fox Party" for Gamecube.
Star Fox Assault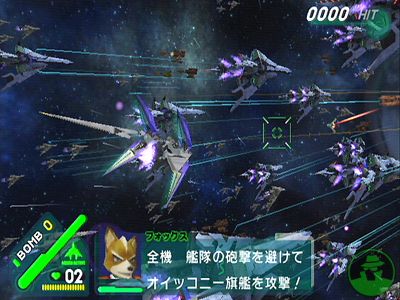 Assault truly came back to it's roots. Mainly an air craft combat type adventure through space. Yet many complained it was too short for the money.
Star Fox Command(Nintendo DS)
From the previews, I'd say this game definably rocks! Right after the very first one they were ready to release part 2. Only to be abandoned for something better(N64). And some are saying this might bear some resemblance.
Both a Virtual Boy and Arcade version were in the making(but were shelved for similar reasons). In Super Mario Smash Brothers, Star Fox is a featured character. And contains scenes from the original Star Fox demo outtakes.
There has been talk for a new Star Fox to come out for the Nintendo Wii. But nothing has been confirmed(as of yet).
Oh and one more thing. Nintendo and Atari 2600 have games by the same name.. But are as different as night and day.:)
--------------------------------------------------------------------------------------
Like what you've just read? Then why not keep up to date and
Sub
scribe Now
to get reviews like these delivered right to your inbox!